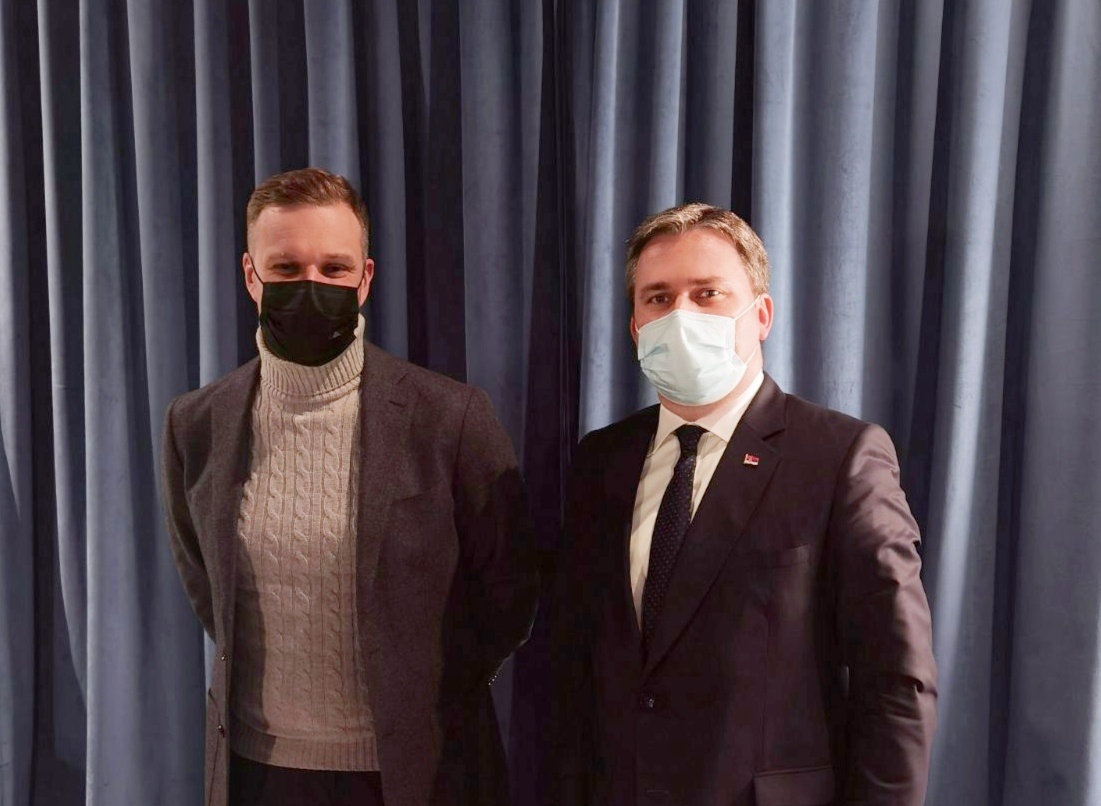 The Minister of Foreign Affairs of Serbia, Nikola Selakovic, met tonight in Brussels with the Minister of Foreign Affairs of Lithuania, Gabrielius Landsbergis.
Minister Selakovic expressed Serbia's interest in intensifying the political dialogue and more frequent exchange of visits at tghe high and highest level.
According to Selakovic, the two countries have a great untapped potential for the improvement of mutually beneficial economic relations.
Minister Selakovic informed his interlocutor about the economic results of Serbia in the past few years, emphasizing that thanks to feforms and fiscal consolidation, as well as timely and well-designed measures during the coronavirus pandemci, the Serbian economy is amogn the fastest growing in Europe todayh, and we are convincingly in the region when it comes to the amount of attractd foreign direct investments.
Selakovic pointed out that full membership in the EU remains Serbia's foreign lolicy priority, and expressed expectation that Lithuania will be among the member states that objectively evaluate Serbia's progress and support the EU enlargement process.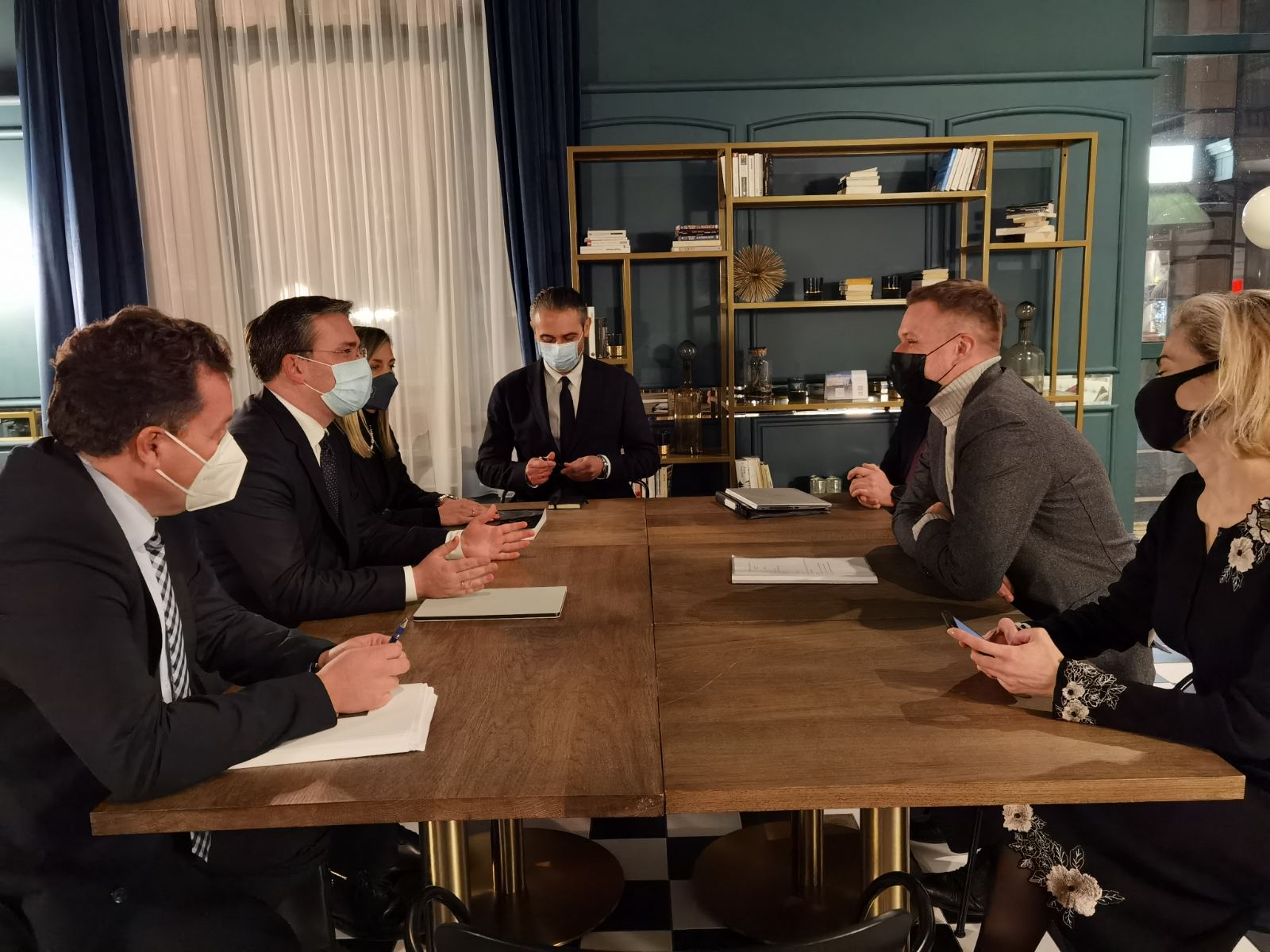 He added that Serbia remains a leliable guarantor of stability and economic development of the region, and that exactly this was the motive for launchingthe ''Open Balkans'' initiative, by which Belgrade, in the most open and sincere way, ixpresses readiness for cooperation with the environment and encourages economic processes in the entire Southeast Europe.
Minister Selakovic informed his Lithuanian colleague about the situation i Kosovo and Metohija, with an emphasis on Pristina's latest attempts to destabilize the situation on the ground through unilateral acts against the Serbian people in the province.
As he pointed out, Belgrade consistently holds the position that solutions to the problems in Kosovo and Metohija can be found only by compromises in the dialogue with Pristina, which, as he stated, doest not show readiness for peaceful resolution of disagreements and implementation of agreements reached so far in the framework of the Brussels dialogue.