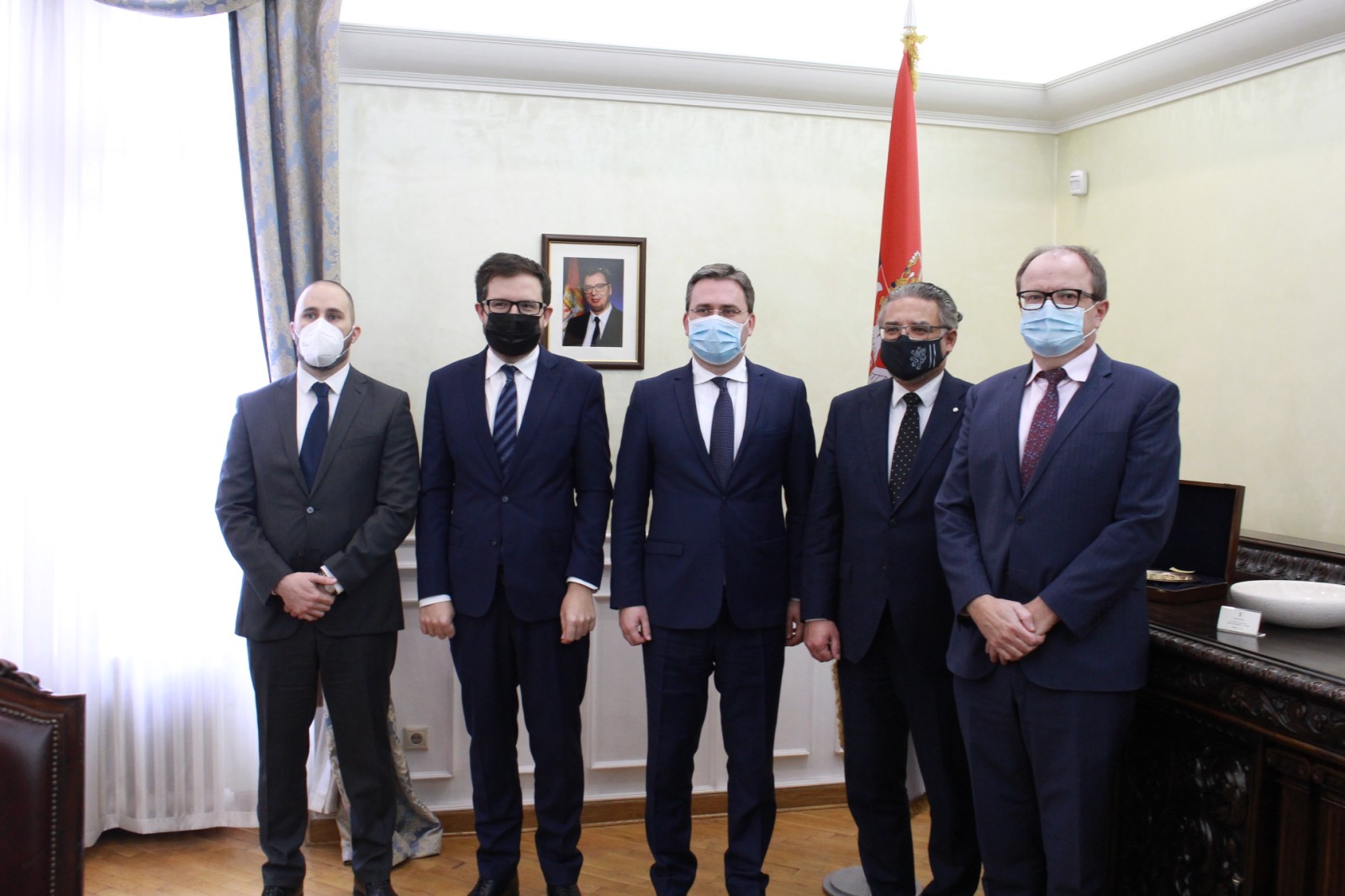 Minister of Foreign Affairs of the Republic of Serbia Nikola Selakovic today meet with the Ambassador and representatives of the Visegrad Group (V4) coutries which consists of the Czech Republic, Hungary, Poland and Slovakia.
The Miniser sad that Serbia was a constructive partner to the member states of the Visegrad Group, that meetings like today's one were very important for encouraging further activities and added that the Visegrad Group was an example of successful European integration, regional cooperation and the fight for common goals.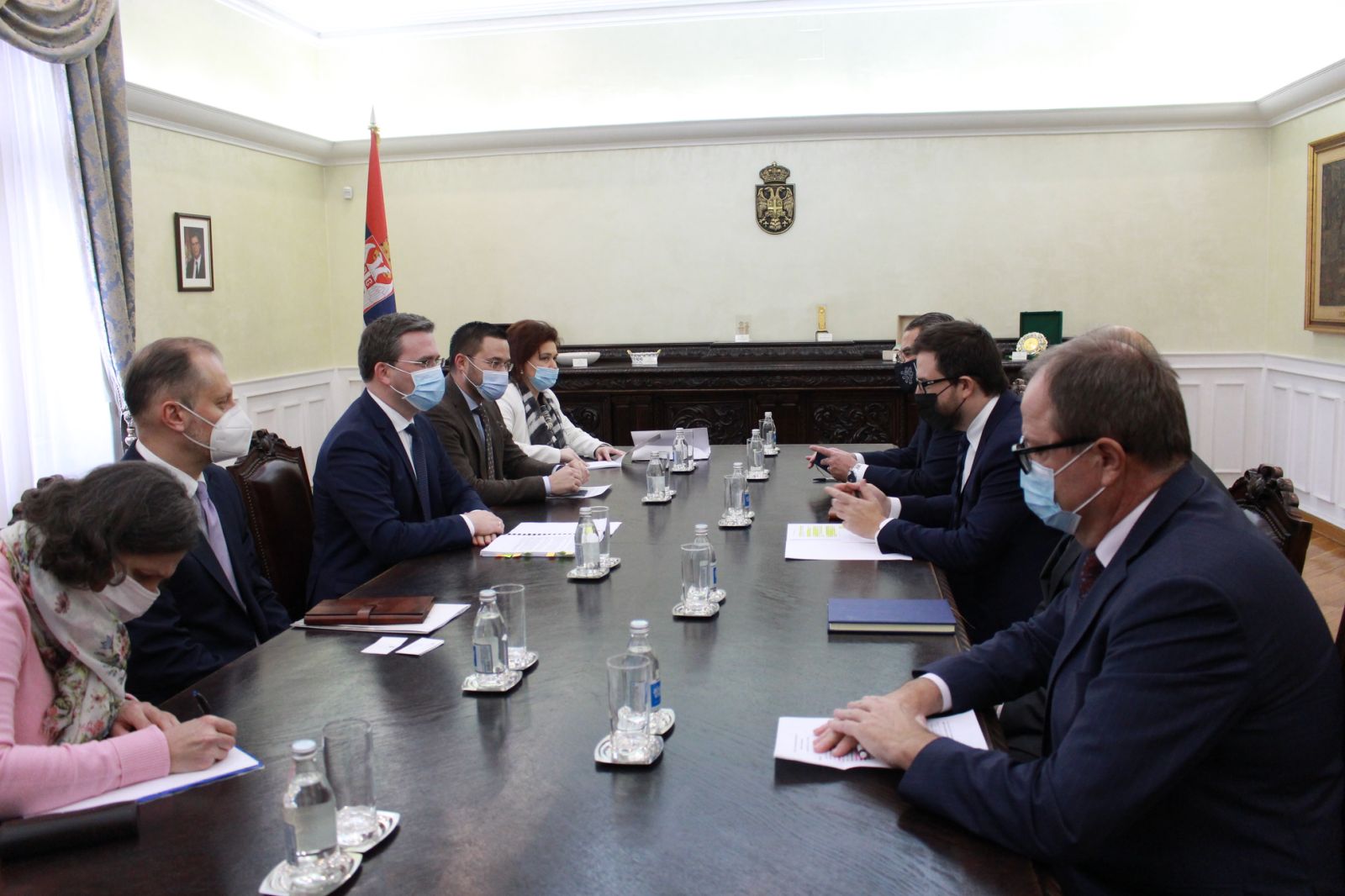 We are grateful for the strong support of the Visegrad Group member states to our EU accession path, Selakovic said emphasiying that full membership in the EU remains one of Serbia's key foreign policy priorities and that the new government's focus is on the rule of law and further implementation of comprehensive reforms.
The Minister sad that the experience of the Visegrad Group in regional association is invaluable for Serbia as it can be applied in the region of the Western Balkans within the "mini-Schengen" initiative and be useful to all member states.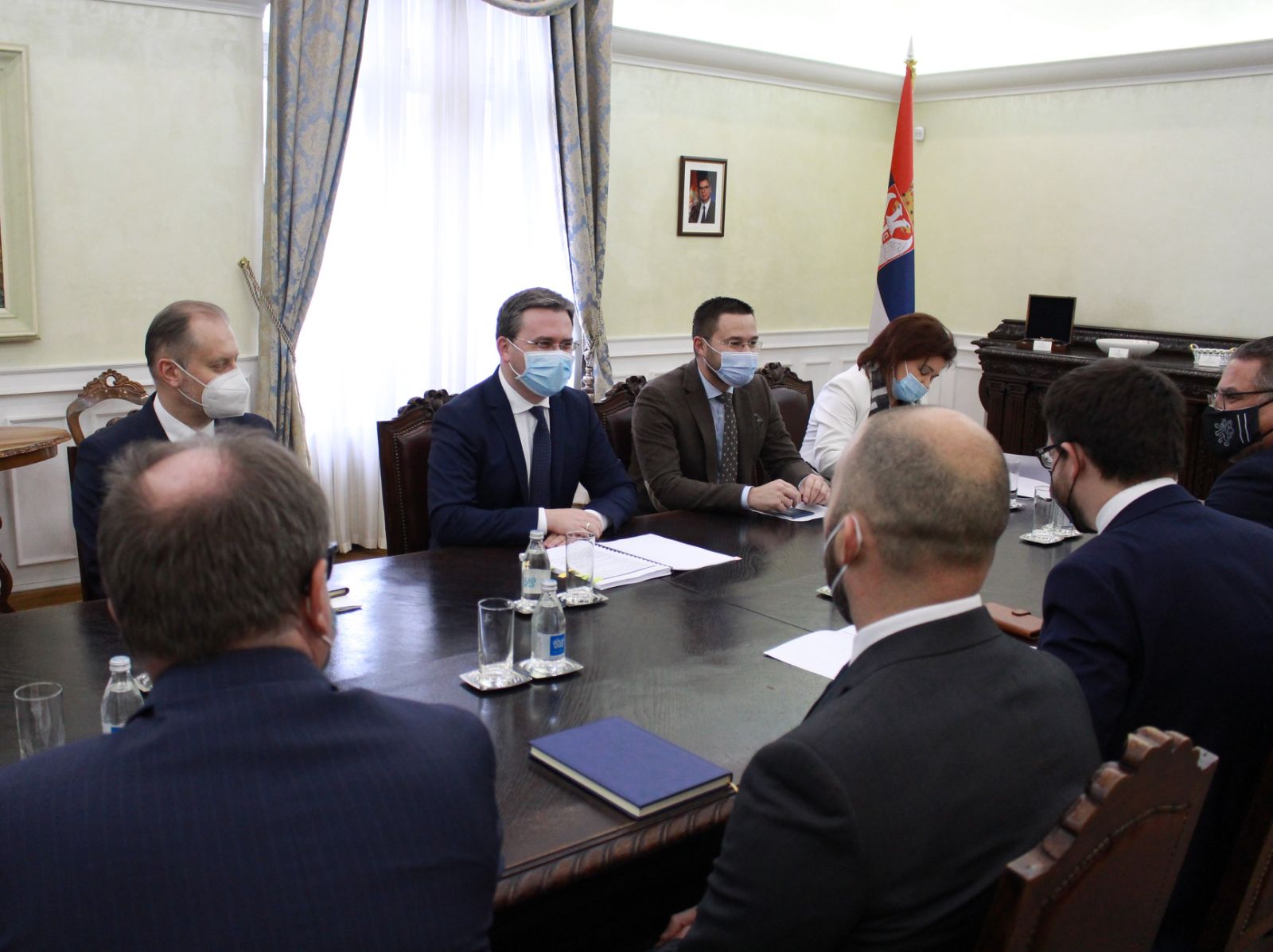 We are grateful to the Visegrad Group for the initiative to establish the Western Balkans Fond which is actively working to promote cooperation between the civil sectors as well as to improve the quality of life of the region's population, the Minister said.
The Head of Serbian diplomacy stated with satisfaction that bilateral relations with the countries of the Visegrad Group were very good and that Serbia was interested in further intensifying the political dialogue at the highest level with all member states.
Minister Selakovic pointed out that the realiyation of bilateral visits at the highest level would make a firm basis for further strengthening of our relations and that it would create new perspectives of mutual cooperation, especially in the field of economy and investments.
Belgrade,
22 December 2020